Member Area
Castle Siege
Navigation Menu
Facebook Page
Home
Your journey into MU starts here!
Monthly Quibbler
¬ News & Announcements
8 February, 2015


As of the Server Updates, a new service was opened called "Credit Points Transfer" wherein you can transfer credit points from one account to another. This service was specially for those who has voting accounts that they they know how gather them and those who want to sell their credit points to other players. So the service charges was shown on the table below :
Service Charge Credits to Transfer
10 Credit Points 1-100 Credit Points
20 Credit Points 101-200 Credit Points
30 Credit Points 201-300 Credit Points
40 Credit Points 301-400 Credit Points
50 Credit Points 401-500 Credit Points
60 Credit Points 501-600 Credit Points
70 Credit Points 601-700 Credit Points
80 Credit Points 701-800 Credit Points
90 Credit Points 801-900 Credit Points
100 Credit Points 901-1000 Credit Points
200 Credit Points 1001-2000 Credit Points
300 Credit Points 2001-3000 Credit Points
400 Credit Points 3001-4000 Credit Points
500 Credit Points 4001-5000 Credit Points
600 Credit Points 5001-6000 Credit Points
700 Credit Points 6001-7000 Credit Points
800 Credit Points 7001-8000 Credit Points
900 Credit Points 8001-9000 Credit Points
1000 Credit Points 9001-10000 Credit Points

As of the staff updates, Test Game Master MegaState was formally promoted into a Full Game Master last February 10, 2015. He made it slowly but surely as we all know not all Test Game Masters know the stuffs on doing the job of a Game Master for some are still practising and getting familiar on their work. Head Game Master Hestia is calling him "Shawie", you can call him like that too. As a new path of his being Full Game Master, you can request to him to assist you on a Big Trade Assistance and forwarding your report links and other concerns.
Next day, 2 new bloods of Test Game Master was announce by Head Game Master Hestia and their names are KeyBoard and Janissary. From being one of the best players, they decided to lend their time on being a Game Master and give you some fun. So as what stated at the staff updates, KeyBoard was from Philippines and Janissary was from Russia.
Then, another Test Game Master was announced last February 16, 2015 and her name was Nytheza. She was helping the Game Masters on some events and she also won 2 times on a Special Events from the Game Master Team. Her joining to the team was the result of encouraging her by some of the Game Master.
As the month was ending, Head Game Masters evaluated the works done by each Game Master. In other words, they picked the best Game Master to have the Ace Game Master Tag. So the one who received that tag was " Game Master Yoshio". How? He did his best to be the Ace. He was engaging 5 events above everyday that is why he really deserve to be the Ace Game Master.

As of February 09, 2015, Moderator .Katalyst and Risktaker stepped down from their position due to real life conflicts as what our Lead Moderator Desiderata said on a thread at Staff Updates. It was very sad right? But wait, there was another update that day. There were newly added Forum Responders and they are called the "3 Musketeers". They were Dimexia, itsme22, and .Pain who were really willing to help moderating our forum.
Last February 25, 2015, Lead Moderator Desiderata announced that the 3 Musketeers passed the training period given to them to know if they really deserve to have Moderator Tag. As of their training period, they really did their best on moderating and answering questions specially to the newbies. They are awesome right? Do you want to be like them? Do not be shy to apply if you have enough time and knowledge about in-game, forum, and mod tools. Cheers!



As of Staff Updates, Senior GFX Maica announced last February 9, 2015 that Test GFX Kush was promoted into Full Time GFX. How did he do it? Who knows? Maybe if you look at the Museum Section, Gift Section, and Request Zone you'll know why. Oh Yeah! Check those sections and you will see his GFX works. You do not know those sections? Ok! Museum Section is where you can showcase and auction your works. Gift Section, is where you can post your work and give them as a gift to your friends. Lastly the Request Zone is where you can request GFX artists to help you with banners, avatars, and signatures may it be for forum or for your personal interests.



Do you know the purpose of Big Brother Team? They are those people who help players on leveling up their characters for free. In other words, they are boosting players to help in their reset. As of February 13, 2015, a new batch of Big Brothers was announced by our Community Manager Slay3r and their names were karl_zhain143, rapyzra, and mimisheen. Do you know them? For sure you will see them online almost everyday ready to assist you. Do not worry they are helpful players and just do not be shy to ask them for help you in your training.



This love month, GMUs admin team created special events to be participated by real life or in-game partners. One of the events was Lovers Rumble which was held last February 15 and hosted by our very own game master Shirayuki. The venue of the events was inside the famous arena cage. I think only newbies wouldn't know where it can be found.
In case you want to know the mechanics of the event just read them below. Players will need to pair up and PM the Game Master to register themselves. Couple must consist of 1 female and 1 male class. i.e., ELf + SM , Elf + BK , SN + RF, etc. The GM will only accommodate 10 pairs. The first 10 pairs will be warped in the cage and an all-out PK event will take place between them. They will battle it out until only 1 couple is left in the cage. The last couple left in the cage will be declared the winner. If only one of the couple is left, the will be automatically ousted off the cage, you have to protect each other in order to win.
Luckily among the participants iFightz and Halevy won the rumble. They will be given 20 cash points each. Congratulations!
Another event was Til Death Do Us Part. This event was supposed to hosted earlier but due to unexpected circumstances it was postponed and hosted March. The mechanics for this event are as follows:
Only registered participants can join this event. Pair should have elf in it( bk+elf/ wiz+elf,etc). First 8 couples can register. Pairings of battle will be 1 vs 8/ 2 vs 7/ 3 vs 6/ 4 vs 5/ In the first round, best of 3 is to be chosen. Semi-finals will be best of 5. Final Round will be best of 7. The first couple to score 4 points will be the Grand winner.
The Grand couple winner for this event was no other than Amen and MIMISHEEN. First runner up couple was ooAsLaNoo and PinkyTT. Congratulations guys!
Lastly, we have the GMU Couple race event. On the first stage, FGM Host will give each pair their first task. After completing their task they need to find a GM who is hiding in a certain map. The same goes with the next stage except for the last wherein they need to buy items in the GM store to be able to get through. From there they will be given another challenge. 10 cash points was given away for each winner. Those who joined but did not win was given 100 credit points as consolation. Luckily the winners were ooAsLaNoo and mIcHaZeL. Congratulations! :D



Featured Staff of the Month: Ace Game Master Yoshio

Quibbler Z : Personal Questions first. What things do you do when you're not online?

Ace GM Yoshio : Outdoor activities like taekwondo and running. At home, some usual stuffs like video games. i also love to cook. And my personal favorite, movies while eating. HAHA


Quibbler Z : How old are when you started playing GMU? Who introduced you to the game?

Ace GM Yoshio : Year 2013, I was twenTEEN one xD, i was searching for some online games back then. I saw grudge mu at the Gtop100 site. I find it interesting and very challenging.


Quibbler Z : Being a Game Master requires more time, how do you balance your time being just a normal player and a Game Master?

Ace GM Yoshio : In the morning, after my daily routines, I prepare my events for a certain day and log into our official forum site to check for updates and upcoming events. When I'm done at the events, votes, BTAs, announcements etc.. that's the best time for me to log in my main account, but still while I'm on duty, i still feel like a normal player having some fun with my in-game friends.


Quibbler Z : What motivated you to work hard and put a lot of effort on the team?

Ace GM Yoshio : I got inspired by the GM team. There's a time for fun and jokes but it's important for you to know when to take things seriously. Also to those GrudgeMU members who always greet you and asks if you're about to host an event. It's overwhelming to see your co-players cooperate/participate and appreciate your efforts. It gives me that joyful feeling that they trust me too.

Quibbler Z : Do you have any message to the GMU community?

Ace GM Yoshio : As a gm, it's not about the title or fame, not even about the benefits we'll get. Back then when I was a newbie, I got inspired by those friendly and helpful members of GrudgeMU. Instead of ignoring or saying unnecessary things to me, they guide and help me until I can stand by myself. I wanted to return the kindness I got back to our every member of GrudgeMU, that's so I applied as a GM. For me my co players are my priority, i make sure they get the best service we can offer and share them the most exciting moments we have. And for you guys, don't take grudging too seriously. Have fun, Chill out, enjoy the game and don't forget out Golden Rules, Don't Trust Anyone and Your Account, Your Responsibility. Peace out! :)



Featured Player of the Month: jomarcalicdan / JerriC

Quibber-Z: Hi! Can you tell us your ingame name, how you got it and what character you are using?
jomarcalicdan: JerriC jasmine xDLxHero
BK SM DL

Quibber-Z: What made you to choose this character class?
jomarcalicdan: i chose BK FOR COMBO
then i create an SM coz so many razer now a days . :(
then i create my DL for our guild coz little DL here for CS

Quibber-Z: In what aspect do think made you unique among other players?
jomarcalicdan: I am friendly and a happy person, i enjoy chatting with my family, and members of the guild :)

Quibber-Z: When your not online what do you usually do? How do you manage your time?
jomarcalicdan: when im awake i online my character 8:30gmt+8
then I'll bet my items to GAMBLER when i wait the result
11:00amgmt+8 ill go to cooking for lunch.
then i play again till 5:00pm gmt+8 for cooking again dinner :)
back again at 12:00-1:30am gmt+8 and head on to sleep.
thats every ill do GMU IS MY LIFE AND MY FAMILY IS MY GUILD :)

Quibber-Z: What's your opinion about players killing players hunting for Minions or during Dungeon events?
jomarcalicdan: GIVE AND TAKE don't kill other players for that cash points only. THIS IS GAME ONLY AND GAME IS LIKE A FAMILY GIVE AND TAKE FOR WHAT WE HAVE .


Quibber-Z: Any message to our fellow players?
jomarcalicdan: DON'T USE CHEAT COZ CHEAT IS FOR NOOB ONLY. BE STRONG BE LOYAL AND LETS VOTE ALWAYS.

I MISS THE OLD DAYS . COZ NOW GAMEGUARD IS USELESS FOR ANTI CHEAT, so many players now have an RAZER and its like an auto combo so fast@@ .. and like an auto pots . it's hard to kill with manual users only.

REMOVE RAZER USERS/BANNED, so many players will be happy to play PK :) and many will come again like the past seasons with admin mozzey :) anti cheat/RAZER :)



A Day in a Life of a Game Master

Most players dream of being a GrudgeMU Game Master, who wouldn't wanna be one? GMs look really cool and fancy with their GM outfits in-game(a.k.a. GM skin, or code 378). You've probably already wondered what being in the ADMIN team be like. Will it be like home? Will it be like your high school experience? Will you be able to handle it? Will it be fun and exciting? (i think it is!) Will it be scary and nerve wracking? (will players whisper "I love you" or "Shut up and stop spamming the global chat"? Well, hopefully a glimpse at a day in the life of a Game Master will help sort some things out! We interviewed and shadowed Game Masters and found out lots of things about their job and how it seemed really cool to be a GM.


Quibbler Z: How's it like being a GM?
GM1: This is the best job in the world, i get the respect and the hate at the same time like eating ice cream and hot coffee..Hahahaha!!

Quibbler Z: Why do you think players hate some of the GMs?
GM2: Maybe because they don't understand how we do our jobs here.
GM1: Hmm..i think they are jealous of the fame? because GMs are famous and they are not. XD

Quibbler Z: How do you start your daily routine in-game? What do you usually do first thing the moment you open your pc?
GM2: I open the forum first, check on the updates, the GMs hall and then answer private messages and vote for GrudgeMU.
GM1: Me, I open forums and while waiting, i open the client and ask for votes from the players so my vote get counted for my event..xD

Quibbler Z: How long do you get to stay on-line to do your jobs on the daily?
GM1: Before, i could stay as long as i want, but now since it's finals time, i could only stay for a couple of hours, enough to run an event. I need more time to review for the exams that's why.
GM2: I log in-game the moment i wake up till evening. I won't go online with my GM account until i'm ready to host an event, i just afk in the market to sell my items..xD

Quibbler Z: What things make your life as a GM hard and what makes it fun?
GM2: I like our team the most, it's the best team i've ever been to. GMs are funny and we always see to it that we bond in skype, chatting about certain topics, nonsense and fun. The hard part is the duty and the quota we need to reach every month but we don't notice it because we are having fun while hosting events.
GM1: I agree, GM Team is the best. We treat each other as brothers and share our ideas about events and talk about fun things ingame and in real life. The seniors are approachable and they are kind to us. I think the hardest part is the voting process these days, the xtremetop making me choose between a woman that actually looks like a man and to move that woman, who really looks like a man to the middle of the board, Hahaha!!!

Quibbler Z: LOL! ahaha! yeah i think there is not much of a difference either.
GM1: Hahaha!!! see?
GM2: *Laughs*

Quibbler Z: Last question. How do you handle daily haters in-game?
GM2: As much as possible, i ignore them, they usually go quiet when you just ignore them. Having a very broad amount of patience is really helpful.
GM1: I don't "handle" them, i just take a screenshot of what they are saying and send it to the HGM. GMs get fired if they answer back to flames. I don't report if they're just small words and tolerable, but if they say something bad and below the belt, that's the time i report.

Quibbler Z: Can you rate your job on a scale of 1 to 10, 1 being the least awesome and 10 being the best job ever.
Both: 10!!!! (*both laughs*)

Quibbler Z: Thanks guys! You rock!
Both: Thanks too, sir!



SOTW 168
1st. Place - Kush



2nd Place - .Pain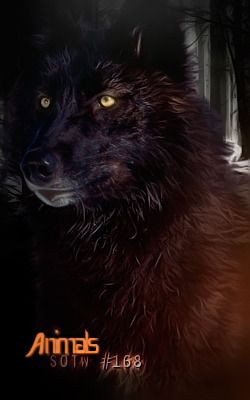 3rd Place -Googleraff



SOTW 172
1st. Place - arcejay



2nd Place - Jizelle

Mechanics :
You will be given an image of an Maze Puzzle to solve. To solve it, you must upload the image and answer it with your editing tools using "Red Color". Entries must be PMed/mailed to Quibbler Jizelle entitled "Month Maze Puzzle".
Format of Entries
2 Screeshots of votes showing the date:
Forum Name :
Entry/Edited Image :
Rules
1.) All forum members are allowed.
2.) No spamming or double or more PM.
3.) No copying of entries.
Prizes:
1st Placer will receive 400 credit points.
2nd Placer will receive 300 credit points.
3rd Placer will receive 200 credit points.
Image: